Meet with ArrowStream
We will be attending Market Vision Fall 2021 Conference, October 20-22, the premier industry event for chain restaurant purchasing and supply chain professionals.
If you'd like to ensure you meet our team, please complete the form and we will follow up to coordinate a meeting time.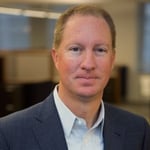 Jeff Dorr
With over 20 years in foodservice technology and strategy, Jeff is known for his "Partner for Life" philosophy with a focus on the customer experience. Jeff has spent his career in supply chain and high tech solutions and has been fortunate to work with the top 300 restaurant concepts, the major industry GPO's, top distributors and manufacturers.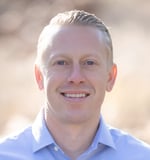 Marc Larson
Over the last 10 years, Marc has significantly contributed to ArrowStream's growth and standing as the leading foodservice supply chain software provider. Marc brings with him his expertise in supply chain analytics, with 5 years of experience driving savings and efficiencies at a major foodservice distributor.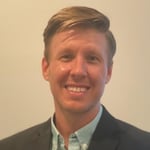 Matthew Joiner
Matthew is a restaurant veteran, and he's been passionately serving our industry for over 20 years. He was an accomplished operator, managing at successful brands like Seasons 52, Wyndham Grand Hotels, Brio Italian, and BJ's Brewhouse. Matthew received credentials from The Court of Master's Sommelier and the Cicerone Certification Program after spending time as an Assistant Brewmaster with Swamphead Brewery. For the past 7 years, Matthew has been at companies like NCR, Compeat, and ArrowStream, helping restaurant companies utilize cloud-based technologies to better serve guests and meet brand initiatives.
About ArrowStream
ArrowStream powers a software platform that helps corporate restaurant operators capitalize on data to better manage their supply chains. Through our global network of distributors and suppliers, we enable operators to streamline supply chain operations and collaborate with partners more efficiently. The result? Restaurant chains are able to optimize supply chain efficiency, source smarter, and strengthen food quality programs. It's no wonder why over 200 restaurant chains—including well-known brands as IPC Subway, Raising Cane's Chicken Fingers, and Shake Shack —rely on ArrowStream to improve the way they do business.