Impact of Global Politics on Commodity Prices and Supply Chains: Are you Prepared?
WEBINAR OVERVIEW
Watch ArrowStream's webinar, where we invite commodities experts to discuss the impact of the pandemic, continued supply chain shortages, and geopolitics on the foodservice supply chain.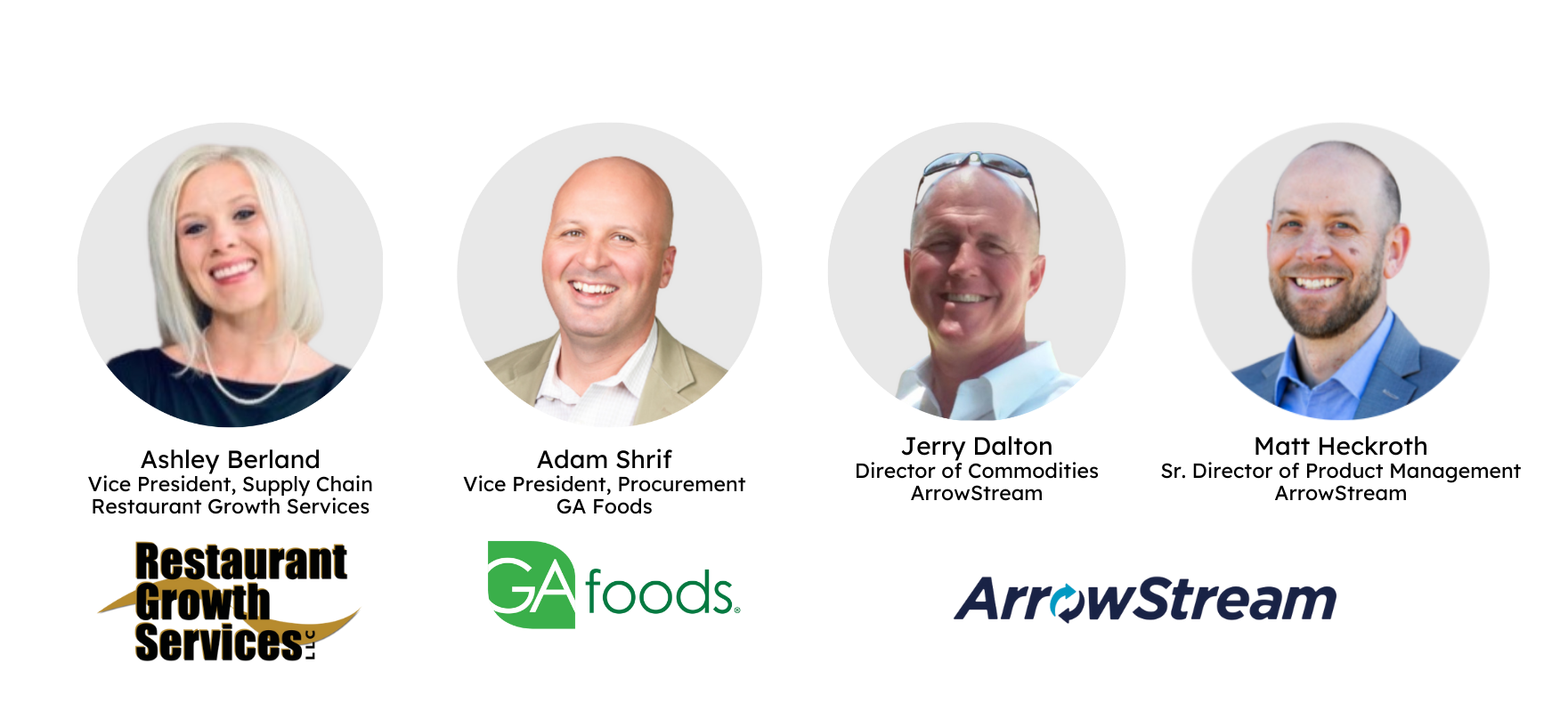 ABOUT THE SPEAKERS
Ashley Berland is the Vice President of Supply Chain at Restaurant Growth Services. She is a top supply chain executive with over 20 years of multifaceted experience spanning several disciplines.
Adam Shrif is the Vice President of Procurement at GA Foods. He has worked in the food service industry for more than ten years. He has extensive experience as a global supply chain executive spanning across companies, including Bloomin' Brands, Buffalo Wild Wings, and SUPERVALU.
Jerry Dalton is the Director of Commodities at ArrowStream. Jerry is a commodities expert, providing intelligence and forecasting to improve profitability to restaurant operators for over 20 years.
Matt Heckroth is Sr. Director of Product at ArrowStream. He has worked in restaurant supply chain technology for nearly 15 years focused on developing actionable intelligence and operational efficiency.